Dit evenement is voorbij.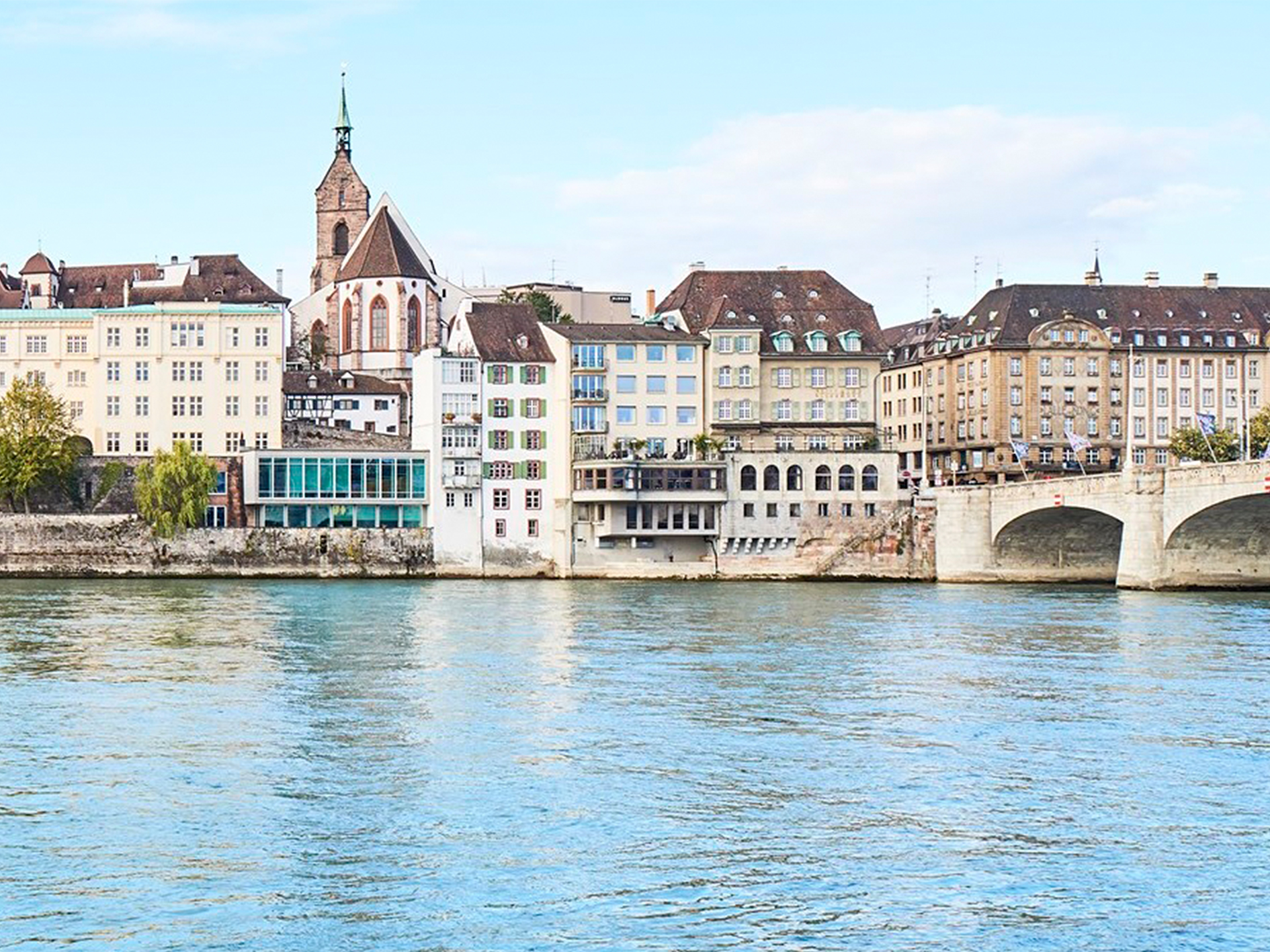 The 41th ISPA Conference Basel
9 juli, 2019

-

12 juli, 2019
Empowering people for lifelong learning
I invite you to join me in Basel for the 41st annual conference of the International School Psychology Association (ISPA) from 9-12 July 2019, to be held at University of Basel, Switzerland.
The conference theme, Empowering People for Lifelong Learning, supports ISPA's mission devoted to promoting the cognitive, emotional, social and spiritual development of children and young people through action in schools and communities around the world. Envisioning our work as the empowerment for lifelong learning can guide our day-to-day actions as school psychologists—in practice, research, policy and advocacy—in partnership with families, educators, community members, and policy makers. Moreover, the ISPA conference provides the venue for making connections and forming lifelong relationships with colleagues and friends.
I look forward to meeting you at ISPA 2019 in Basel!
Program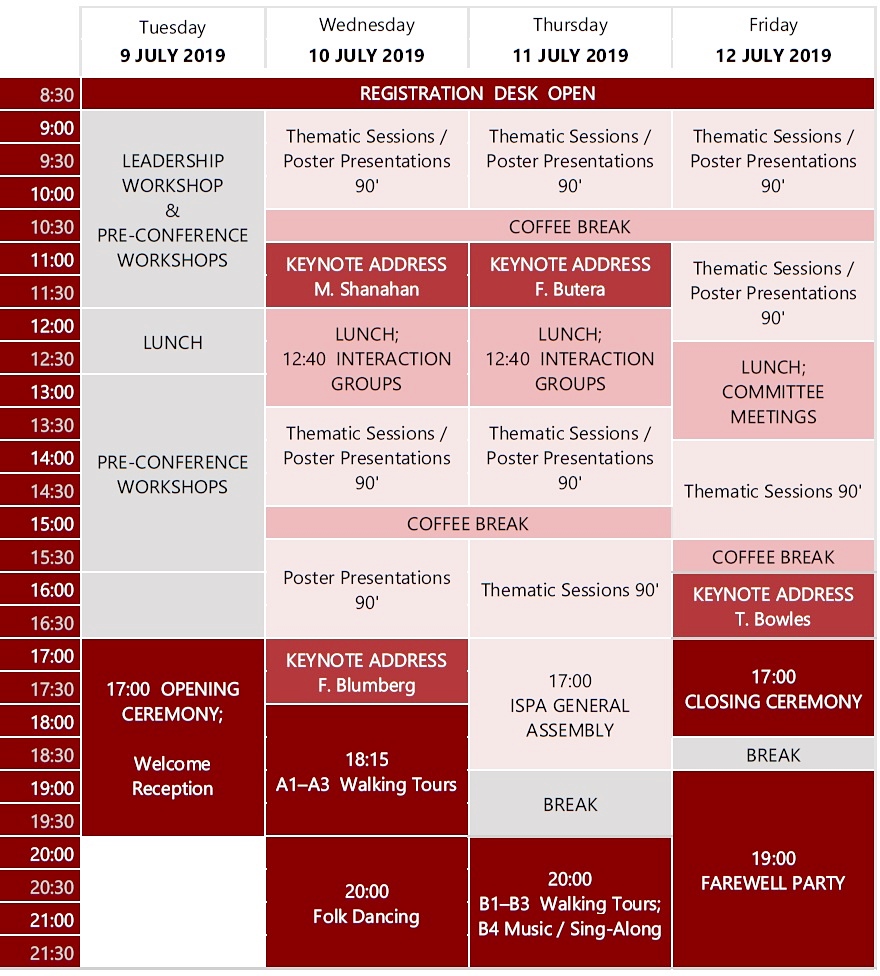 Keynote speakers

Wednesday 10 July,  11 – 12 am
Michael Shanahan:   A sound mind in a sound body in a sound school
Michael Shanahan is a professor of sociology at the University of Zürich and Director of the Jacobs Center for Productive Youth Development. He studied sociology and child psychology at the University of Minnesota. Previous positions include University of North Carolina at Chapel Hill, Center for Advanced Studies in the Behavioural Sciences (Stanford; Hewlett Fellow), and the Pennsylvania State University. Dr. Shanahan's interests include the study of attainment and well-being from childhood to adulthood, and the integration of genetic and social science data.
---
Wednesday 10 July,  5 – 6 pm
Fran Blumberg:  Children and early adolescents' problem-solving during educational game play
Fran C. Blumberg is a Professor in the Division of Psychological & Educational Services in Fordham University's Graduate School of Education. She received her PhD in Developmental Psychology from Purdue University (1988). Her research primarily concerns the development of children's attention and problem solving in informal and formal learning settings.
---
Thursday 11 July,  11 – 12 am
Fabrizio Butera: The assessment of learning: promises and paradoxes
Fabrizio Butera is Professor of Social Psychology at the University of Lausanne, and Director of the Social Psychology Laboratory (UNILaPS) of the same University. He is past President of the European Association of Social Psychology, and former Member of the Research Council of the Swiss National Science Foundation. His research is concerned with the study of social change, from the structural processes founding social influence (power, norms, interdependence) to the cognitive and motivational mechanisms that determine individual change. Within this framework he has studied for example how the type of assessment determines motivation and learning at school, how societal norms intervene in shaping the definition of motivation, how cooperation and competition affect anti-social behavior, and how discrimination in terms of gender and social class emerges from the way the educational system is structured.
---
Friday 12 July,  4 – 5 pm
Terry Bowles:  School Connectedness and the Universal Aims of Education
Terence Bowles is a Senior Lecturer in Educational Psychology in the School of Education at the University of Melbourne. He was a teacher before beginning a career as a practitioner in Educational, Developmental and Clinical Psychology. He has practiced in secondary schools, followed by a career as a private practitioner. At the completion of his PhD he began a career as an academic. He currently lectures in the postgraduate programs of Education and Educational and Developmental Psychology at the University of Melbourne, Australia. His university teaching and research programs focus on clinical and normal functioning, motivation, achievement, communication and relationships.
Conference locations

Pre-conference Workshops (9 July): University of Basel, Kollegienhaus
Opening Ceremony & Welcome Party (9 July): University of Basel, Kollegienhaus
Conference (10 – 12 July): University of Basel, Kollegienhaus
Social Program (9, 10, 11 &12 July)
How to get to the conference venue
Visiting Basel
Basel, the city on the river Rhine, is situated in the heart of Western Europe, at the meeting point of Switzerland, Germany and France.
This city has something for everyone: exciting events such as Basel Carnival, a UNESCO listed intangible cultural heritage, and the Basel Tattoo in mid-July. You can find fascinating architecture and historical sites wherever you go.
Basel is often referred to as Switzerland's «cultural capital», it is the place to go for culture vultures! 40 museums are within easy reach and make it hard to choose. Art lovers are sure to find what they are looking for. Theater Basel, Switzerland's biggest theatre, is renowned for its outstanding productions and broad repertoire of drama, opera and dance performances.
Embark on a journey into the past! You won't find many other cityscapes where buildings dating back as far as the fifteenth century engage so harmoniously with contemporary works of internationally distinguished architects as Herzog & de Meuron, Botta, and many others.
The University of Basel, founded in 1460, is the oldest university in Switzerland. By showcasing the city's sense of innovation in education, science and technology, it attracts many young people to Basel who contributes to the vibrant diversity of the city.
Basel has a mild climate and as many as 300 days of sunshine a year. As soon as temperatures allow, the people of Basel take to the outdoors, and their «joie de vivre» is clear to see. In the summer months they love nothing more than swimming in the Rhine. Thanks to the «Wickelfisch», an airtight floating bag for clothes, the river becomes a stream of colour.
Every child in Basel knows the «Zolli». The oldest zoo in Switzerland is open every day throughout the year, providing an impressive encounter with the flora and fauna from around the globe.
More information about visiting Basel: www.basel.com